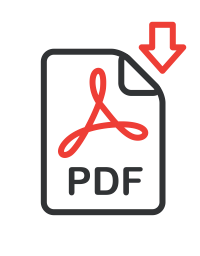 Version 1.5 from 09th February 2023
§1 INTRODUCTION AND LICENSES
Rabbit Entertainment Ltd. ("We", "Us", "Our" and/or Rabbit Entertainment") is a company registered under the laws of Malta on the 21st August of the year 2014 bearing registration number C66436 and having its registered address at 14 East, Level 3, Triq Tas-Sliema, Gzira GZR1639, Malta.
1.1.These terms and conditions govern the provision of gaming services by Us through www.lapalingo.com (hereinafter referred to as the "Website")
1.2. We are licensed and regulated in Malta by the Malta Gaming Authority ("MGA") under license number MGA/B2C/284/2014. Our license was issued on the 1st August 2018.
1.3. The Gaming System in use is provided by United Remote Limited (hereinafter "United Remote") a company duly registered and existing under the laws of Malta, bearing registration number C66437 and having its registered address at Level 3, 14 East Business Tower, Sliema Road, GZR 1544, Gzira, Malta. United Remote is licensed and regulated by the MGA and in possession of a critical supply license bearing number MGA/B2B/283/2014 issued on the 1st August 2018.
1.4. We offer Type 1 Games provided by the game providers as retrievable through our privacy policy https://www.lapalingo.com/en/data-protection
(Games provided by the above providers are hereinafter referred to as a "Game" and/or "Games" throughout these Terms and Conditions).
1.5. These terms and conditions (hereinafter referred to as the "Terms and Conditions") and any document, expressly referred to herein, establishes a binding agreement between Us and any person registering with Rabbit Entertainment for participating in gameplay on Our Website (hereinafter referred to as "You", "Your", "Account Holder" and/or a the "Player"). You are required to accept these Rules when registering on the Website and You shall be bound by the said Rules, and any amendments made thereto, throughout Your relationship with Us. If You are not in agreement with any of the Rules, You should not register or continue to use the Website.
1.6. We reserve the right to change these Terms and Conditions including any of the Rules at any time. Any material modification to the Rules will be notified to You before the said amended Terms and Conditions come into effect and You have to accept the updated version of the Rules before You are allowed to continue making use of the gaming services via the Website. Notwithstanding this you should you not accept such material changes You shall nonetheless be able to withdraw Your balance in accordance with the version of the Terms and Conditions you have previously agreed to.
1.7. These Terms and Conditions are available in different languages and reflect the same principles notwithstanding the different languages. Notwithstanding this an English version is always available. In case of conflict with any other versions, the version which is most beneficial to You shall prevail.
2. ELIGIBILITY TO PLAY AND PLAYER REGISTRATION
2.1. In order to participate in any game available on the Website for real money You must be at least eighteen (18) years old, or such higher minimum legal age as stipulated in the laws of jurisdiction applicable to You
2.2. In order to start playing for real money on the Website You shall register an user account (hereinafter your "Account") on the Website and deposit money in your Account. Such registration of your Account must be personal and in Your own name. You are only allowed to have one Account on this Website. If You have more than one account, You must immediately inform us. Furthermore, only one account for each IP/household is allowed. If You open more than one account, any winnings on either account will be forfeited and all accounts may be closed we reserve the right to take further action if deemed necessary. If We leave Your first account open any initial deposits which remain as balance on any other accounts (the "Duplicate Account"), might be added to your first account. If We find there is more than one account registered for your household, We reserve the right to block or close any or all accounts for that household. All transactions made from the Duplicate Account will be made void;

2.2.1. Any returns, winnings or bonuses which You have gained or accrued during such time as the Duplicate Account was active will be forfeited by You and may be reclaimed by Us, and You will return to Us on demand any such funds which have been withdrawn from the Duplicate Account plus a 10% fee will also be applied.

2.3. Any players who reside in Afghanistan, Aland Islands, Albania, Algeria, American Oceania, American Samoa, American Virgin Islands, Andorra, Angola, Anguilla, Antarctica, Antigua and Barbuda, Argentina, Armenia, Aruba, Australia, Azerbaijan, Bahamas, Bahrain, Bangladesh, Barbados, Belarus, Belgium, Belize, Benin, Bermuda, Bhutan, Bolivia, Bosnia and Herzegovina, Botswana, Bouvet Island, British Virgin Island, British Indian Ocean Territory, Brunei, Bulgaria, Burkina Faso, Burundi, Cabo Verde, Cambodia, Cambodia, Cameroon, Cayman Islands, Central African Republic, Chad, Chile, China, Christmas Island, Cocos (Keeling) Islands, Colombia, Comoros, Congo, Democratic Republic of the, Congo, Republic of Congo, Cook Island, Costa Rica, Côte d'Ivoire, Croatia, Cuba, Cyprus, Czech Republic, Denmark, Djibouti, Dominica, 289East Timor (Timor-Leste), Egypt, El Salvador, Equatorial Guinea, Eritrea, Estonia, Eswatini, Ethiopia, Falkland Isalnd, Faroe Island, Fiji, France, French Guiana, French Polynesia, French southern and Antarctic Land, Gabon, Gambia, Germany, Ghana, Gibraltar, Greece, Greenland, Grenada, Guadeloupe, Guam, Guatemala, Guernsey, Guinea, Guinea-Bissau, Guyana, Haiti, Heard and McDonald Island, Honduras, Hong Kong, Hungary, Iceland, Indonesia, Iran, Iraq, Ireland, Isle of man, Israel, Italy, Jamaica, Jem Cairo, Jersey, Jordan, Kazakhstan, Kenya, Kiribati, Korea (North), Korea (South), Kuwait, Kyrgyzstan, Laos, Latvia, Lebanon, Lesotho, Liberia, Libya, Lithuania, Macao, Madagascar, Malawi, Malaysia, Maldives, Mali, Marshall Islands, Martinique, Mauritania, Mauritius, Mayotte, Mexico, Federated States of Micronesia, Moldova, Mongolia, Montenegro, Montserrat, Morocco, Mozambique, Myanmar, Myanmar (Burma), Namibia, Nauru, Nepal, Netherlands, New Calendonia, Nicaragua, Niger, Nigeria, Niue, Norfolkinsel, Northan Mariana Island, Oceania, Oman, Pakistan, Palau, Palestinian Territories, Panama, Papua New Guinea, Paraguay, Peru, Pitcairn, Poland, Portugal, Puerto Rico, Qatar, Reunion, Romania, Russia, Rwanda, Saint Kitts and Nevis, Saint Lucia, Saint Vincent and the Grenadines, Samoa, Sao Tome and Principe, Senegal, Serbia, Seychelles, Sierra Leone, Sint Maarten, Slovakia, Slovenia, Solomon Islands, Somalia, South Georgia and the south Sandwich Islands Tome and Principe, Spain, Sri Lanka, St Barthelemy, St Helena, St Kitts and Nevis, St Lucia, St Martin, St Pirre and Miquelon, St Vincent and the Grenadines, Sudan, Sudan (South), Suriname, Svalbard and Jan Mayen, Swaziland, Switzerland, Syria, Taiwan, Tajikistan, Tanzania, Thailand, The Bahamas, The Gambia, Togo, Tokelau, Tonga, Trinidad and Tobago, Trurks and Caicis Island, Tunisia, Turkey, Turkmenistan, Tuvalu, Uganda, Ukraine, United Kingdom, United States, United States Minor Outlying Islands, Uzbekistan, Valais and Futuna, Vanuatu, Venezuela, Vietnam, Western Sahara, Yemen, Zambia, Zimbabwe will not be accepted to register and/or make use of our gaming services. Any territories that are within this list are considered prohibited jurisdictions.
2.4. We do not intend to allow game participation or access in such countries. You have extensive knowledge. You are obliged to inform Yourself about the legality of playing games in Your country before playing. We are not able to verify the legality in each and every jurisdiction. As a result, it is Your sole responsibility to determine whether your access to and use of the website is in accordance with all applicable laws in Your country. Participation in the game is only permitted after You have checked the legality of the individual case.
2.5. No statement or advertising campaign by Us is to be understood to mean that it provides legal advice on the legality of the games offered or generally guarantees such legality.
2.6. It is prohibited to sell, transfer and/or acquire accounts to/from other players. Should you be found to have contravened this rule, We reserve the right to close of your account and confiscate any winnings accordingly. In addition, You are not allowed to transfer any funds from one account to another.
2.7. We reserve the right to refuse Your registration, close of Your account if you are found to be in breach of any terms found herein.
2.8. You shall be solely responsible to keep Your log in details secure, the security of any linked email addresses, and the security of any personal computer or device on which Your account is accessible. We shall not be held responsible if there is any unauthorized use of Your account. In this respect, We suggest that You do not write down Your login ID and password in a way that can be easily found or used. We also suggest that You do not leave Your device unattended when logged in and also that You construct a password with a minimum length of six characters which contains, as a minimum, upper case and lower-case alphabetical characters and numbers or other characters (e.g. Asdf12/3).
2.9. You must submit the correct personal identification information during the registration process. This includes name, surname, address, place and date of birth, telephone number, citizenship, residential address and e-mail. You are also under an obligation to promptly update the said information from Your account should there be any changes to such personal data.
2.10. In order to open an Account on the Website, You must correctly fill in the registration form found on the Website.
2.11. During the registration process You will be able to choose Your login ID and password. Your chosen password may be changed at any point in time.
2.12. You are prohibited from colluding with other players and use of devices or programs which distort normal game play (such as Robots).
2.13. Subject to Clause 4.1.9, should You, due to any possible changes, not wish to continue using the services provided on Our Website anymore, You can withdraw all available funds and close Your Account.
§3 GENERAL RULES FOR PARTICIPATING IN GAME PLAY
3.1 You hereby agree to be bound by these Terms and Conditions at all times, and also confirm that You are not:

3.1.1. Participating in the game from a country where You are prohibited from doing so.
3.1.2. Addicted to gambling, listed in a blocked database, or legally restricted from doing business.
3.1.3. Acting in the interests of any third party;
3.1.4. Utilising funds originating from any criminal activity or activities;
3.1.5. Utilising bank accounts, debit cards, credit card/s or any other payment method that You are not authorised to use; and
3.1.6. Attempting to gain unauthorised access to Our systems or, to alter its code or content in any way.

3.2 In the event of a Player not respecting one or more of the rules as mentioned in Clause 3.1 above, We reserve the right to close Your Account and confiscate any available funds.
3.3 We may, at Our sole discretion and without having to provide any justification to You, refuse to open an Account or close an existing Account. However, all contractual obligations already made will be honoured.
3.4 All Accounts are opened and transacted in the Euro currency. Additional currency option: Brazilian Real (BRL)
3.5 You may engage in Game play as long as You have funds in Your Account.
3.6 We are not a financial institution and no interest is paid on any funds, irrespective of the amount held in Your account.
3.7 It is Your responsibility to keep track of winnings and report them to the proper authorities, if You reside in a jurisdiction where those winnings are taxable.
3.8 If a stake is placed using the login ID and password of a Player it will be considered to have been made by that Player and therefore to be accepted and valid.
3.9 You are to solely participate in gameplay on the Website for Your own recreational use and shall in no way consider your gameplay as a professional activity.
3.10 You are to read and understand the Game rules applicable to each Game. It shall be Your responsibility to read and verify these rules prior to participating in any particular Game. Different Game rules apply for different games.
3.11 Any stake placed on the Website will be governed by the version of Terms and Conditions and Game rules valid at the time the stake is accepted.
3.12 You hereby acknowledge that in accordance with various rules and regulations that we are subject to, we may perform third party searches, compare the personal information you have provided or otherwise hold against other databases and make such enquiries and request such information and documents as We might require to validate Your Account and the funds being used to play in that Account. It is noted that We are to ensure that You are who you claim to be, that the funds that you use to play are Your funds and are funds earned legitimately. Failure to provide any such requested information may result in Your Account being closed and You being reported to the relevant authorities and regulatory bodies, without providing any notice to You.
3.13 In addition to Clause 3.12 above, You further agree to give Us all documents that we may require to verify Your registration information and payment details.
3.14 We reserve the right to suspend or terminate Your Account at any time in cases where we believe that continuing Our business relationship with You might negatively impact Our licensing and general regulatory obligations at Our sole discretion and without any explanation whatsoever.
3.15 You can close Your Account at any time by sending an email to support@lapalingo.com. Where Us or You decide to close an Account, the remaining real money funds shall be returned to the method of deposit originally used Where this is not possible, to a bank account held in the Player's name upon receipt of the proof of ownership as we deem fit. This withdrawal will be conditional upon finalization of any know your client documentation that we might require in accordance with these Terms and Conditions.
3.16 Participation in gameplay can only be affected over any distance communication device such as a mobile phone or over the Internet.
3.17 A Game which has started, cannot be amended, withdrawn or cancelled by You. You understand that funds lost during Game play cannot be refunded.
3.18 Winnings will be paid into the Your account after the final result is confirmed. However, We reserve the right to set aside any winnings should there be investigations into the result of a Game resulting from a suspicion of tampering/foul play that may have affected the result of the Game. If the irregularity is confirmed then We retain the right to void any related stakes and resultant winnings if any.
§4 PAYMENT RULES
4.1 DEPOSITS

4.1.1. Upon the finalisation of your registration process and in order to be able to play for real money, we require that you make a deposit into Your Account. Information about the payment methods that can be used in order to deposit into Your Account can be found at: https://www.lapalingo.com/en/payment-provider. Not all payment methods will be available in all jurisdictions, thus it is pertinent to ascertain the payment method that You are allowed to use in order to deposit on Our Website. Furthermore, company cards are not allowed even if they are under Your own name.
4.1.2. You can only make payments if You have carefully checked beforehand that the game participation is legal for You and that the funds come from legal sources.
4.1.3. Deposits into Your Account can only be made via financial institutions and payment service providers as specifically specified on Our Website as these may be updated and amended from time to time. It is unlawful to deposit money from ill-gotten means.
4.1.4. In the eventuality that You use a credit card or effect a bank transfer or any other payment method to deposit funds in Your Account, the name on the credit card or bank transfer should be identical to information held in Your Account. Third party deposits are prohibited. Should we discovered that this has occurred, We reserve the right to confiscate Your winnings and return the last deposit made to the rightful owner of the payment method. Any charges levied by the banks/payment gateways will be deducted from the reversed amount.
4.1.5 For bank transfers (and any other methods that may be added to the cashier) Your account will be credited as soon as the payment is cleared by the bank or payment processor. Notwithstanding this, should there be verification procedures that need to be undertaken in order to conduct our KYC procedures, funds might be deposited into Your Account following the finalisation of such KYC procedure.
4.1.6. When You deposit via a payment method available in Your account, You agree to the terms of use of that particular payment method and agree to any charges or service fees that apply on the deposit you make via such payment method.
4.1.7. Cash and cheques are not accepted by Us as a mode of payment in order to deposit into Your Account and You hereby confirm and agree not to deposit any funds which have been obtained illegally.
4.1.8. Your deposit history shall always be available to You either via Your Account or else by contacting customer support. In any event We suggest that You keep a copy of Your transactional data and keep it readily accessible for your own records.
4.1.9. A know your client (KYC) procedure might be carried out on all the players depositing money. All transactions are checked for possible money laundering activity. Any suspicious activity on an account could lead to the player being reported to the relevant authorities and freezing of the funds and could also lead to the closure of the account and confiscation of the funds.
4.1.10. We reserve the right to use additional procedures in order to verify You and the payments methods used on Our Website in order to comply with regulatory and legal requirements that We are subject to.
4.1.11. KYC procedures shall be undertaken upon a user reaching the amount of two thousand Euros (€2,000) in deposits, whether such threshold was reached in a single transaction or a series of transactions within a rolling period of one hundred and eighty days (180). Notwithstanding this we reserve the right to conduct KYC procedures even prior to such threshold being met.
4.1.12. Any funds deposited into Your Account must be utilised in Gameplay and withdrawal requests on funds not wagered will not be honoured. This applies for partial amounts as well. Should there be suspicion of abuse in relation to funds deposited in Your Account, We reserve the right in our absolute discretion to cancel any deposits, and/or any withdrawals, confiscate funds including winnings and to close Your account indefinitely, without any prior notification or warning. Should it be concluded that there is suspicion that funds are deposited into Your Account without the intention to place gaming stakes We may report You to the relevant authorities without any prior warning or notification.
4.1.13. As a general rule, We do not affect any refunds to You after You have wagered Your funds in gameplay. Notwithstanding this, it remains Our sole discretion to determine whether a refund request for a deposit made can be entertained.
4.1.14. A Player can at any time log in to his Account and view a statement of his Account which would show all transactions effected on that account, namely deposits, bonuses, winnings, wagers placed and withdrawals.
4.1.15. Should the player notice any funds which have been mistaken deposited in Your Account and do not belong to You, the amount shall not constitute part of Your funds and shall be transferred back to Us. We reserve the right to void any transactions placed using funds which have erroneously been deposited into Your Account. In the event that You become aware of any such erroneous depositing of funds into Your Account which do not belong to You, you hereby agree to notify Us so that the mistake can be rectified. You hereby agree to report such mistake within ninety (90) days from when the mistake first appeared on the statement available on the Website.
4.1.16. Following the outcome of a Game and the said result is duly confirmed by Us, the amount of winnings won will be made available in Your Account. It shall be at Your discretion whether to use these amounts in further Game play or withdraw such amounts in accordance with the procedure laid down in Clause 4.2 below
4.1.17. If We are unable to confirm that You are of the Legal Age, then we may suspend Your Account. If you are proven to have been under that age at the time you made any gambling or gaming transactions, then:

a) Your Account will be closed;
b) All transactions made while you were underage will be void, and all related funds deposited by you will be returned;
c) Any stakes for bets made while you were underage will be returned to You;
d) Any winnings which have been withdrawn from Your Account; and
e) If you become of Legal Age in the meantime, we still reserve the right to confiscate your winnings and refund your deposit.

4.1.18 Any refund of deposits (including those made by third party transfer) will incur in a fee of €8; for deposits equal to or more than €100 We will apply a fee of €30.

4.2 WITHDRAWALS

4.2.1 At any time, You can decide to withdraw part or all Your funds from Your Account by selecting from the various options made available by Us. There is a general limit on withdrawals of fifty thousand Euros (€50,000) per user, per week (excluded progressive jackpot winnings). Depending on the currency and on the chosen withdrawal option, certain transaction fees may apply. We will not charge any fees for withdrawals; However, You shall bear all costs for financial institutions or payment processor fees. Once all the available funds have been withdrawn, the player has the right to close his account if he wishes to do so.
4.2.2 KYC procedures shall be undertaken upon a user reaching the amount of two thousand Euros (€2,000) in withdrawals, whether such threshold was reached in a single transaction or a series of transactions within a rolling period of one hundred and eighty days (180). Notwithstanding this we reserve the right to conduct KYC procedures even prior to such threshold being met.
4.2.3 We will process any withdrawal requests within three to five (3-5) working days from receipt of such request. Nevertheless, such timeframe may be extended in the eventuality that We need to undertake any KYC procedures or additional verification on the withdrawal request or any other verification that in our sole discretion is required prior to effecting the necessary withdrawal.
4.2.4 As stated in clause 4.2.1 if the event that a withdrawal request is made for funds which have not been turned around at least once, We reserve the right to reject the withdrawal request and to charge a 10% fee amounting to Our own costs (including the cost of the deposits).
4.2.5 Whenever possible withdrawals are always transferred to the same account used to deposit funds from. Where this is not possible, to a bank account held in the Player's name upon receipt of the proof of ownership as we deem fit. In the eventuality that various payment methods have been used in order to deposit in Your Account, we reserve the right to split the withdrawal to such depositing sources in order to abide by any anti-money laundering requirements that We are subject to accordingly.
4.2.6 In case the withdrawal requested pertains to winnings generated from a bonus, We reserve the right to reject and redirect the withdrawal request to a bank account held in the Player's name upon receipt of the proof of ownership as we deem fit.
4.2.7 We may request that you cancel or change Your withdrawal request in accordance with anti-money laundering obligations We are subject to.
4.2.8 In relation to funds which have been requested for withdrawal You will not be allowed to wager such funds in gameplay during the time that We are processing Your withdrawal request.

4.3 CHARGEBACKS

4.3.1 In the eventuality that a chargeback is requested by the financial instruction or payment service provider used for depositing we may take a number of actions in this respect. We may take any actions that we are required by law and further close of Your Account.
4.3.2 You shall bear all costs related to chargebacks. The account balance will be debited up to the possible amount, further costs will be debited to You. We reserve the right to take legal actions for the recovery of such costs.
§5 BONUSES
5.1 Bonuses may from time to time be placed into Your Account as part of a sales promotion/marketing campaign.
5.2 We reserve the right of voiding the complete bonus, stakes and winnings resulting from bets of larger amounts. In case a bonus is connected to a deposit, any winnings will be transferred to non-payable real money balance.
5.3 In case of a premature payout (bonus has not been wagered yet), the bonus amount and all related winnings will be forfeited.
5.4 We reserve the right to cancel any bonus which is no longer valid, in such case the bonus amount and all related winnings will be declared void. More details of each bonus scheme will be published on the bonus terms website as they are introduced. Retrievable through the following link: bonus terms website
5.5 We may refuse to grant You a Bonus or we may alter the Bonus, including the cancellation thereof, if we believe that any bonus is being abused, technical issues have occurred in relation to a bonus and the Bonus is for any reason not being conducted as originally planned.
5.6 When a promotion is run by third parties, Terms and Conditions of such third parties will apply.
5.7 You will be limited to a maximum withdrawal value of € 100 or 250 BRL for any non deposit bonuses, any remaining balance will be forfeited.
§6 INACTIVE ACCOUNTS
6.1 An Account shall be deemed to be inactive in the eventuality that an Account is not logged in or accessed for an uninterrupted period of twelve (12) months and has a remaining real money balance in the Account.
6.2 Thirty (30) days before Your account is due to become inactive, we shall remind You of the consequences thereof and inform You of the fees that may be charged in connection therewith.
6.3 Once the account becomes inactive in accordance with the procedures laid down in clause 6.1, We shall charge Your balance either five percent (5%) of the outstanding balance or five euros (€5) each month, whichever is the highest. We reserve the right to close the Inactive Account once the Account reaches zero balance.
6.4 The above-mentioned administrative fee in clause 6.3 shall continue to be charged as long as there is a positive balance in Your account or You log-in or access Your account and thus the Account does not remain inactive. In the eventuality that Your Account has become inactive we may still consider the possibility of reimbursement of any amounts charged in accordance with clause 6.3 in the eventuality that You could not access Your account due to health-related impediments.
§7 RESPONSIBLE GAMBLING
7.1 Gambling can be addictive. We offer a number of measures, which will assist you in order to play in a safe environment. Apart from the measures mentioned herein, should you feel the need for additional help, kindly proceed to our responsible gaming page where you can find additional information about responsible gaming.
7.2 You can set the limits identified in this clause 7, either via 'My Account', by contacting customer support or by live chat.
7.3 LIMITS

7.3.1 We provide the option to set financial limits on your gaming activity and once the set limits are reached You shall not be able to continue engaging in gameplay beyond the limit set by You.

a. DEPOSIT LIMIT

A deposit limit allows You to limit the amount of funds that You deposit into Your Account. You can set a limit on the amount You can deposit in Your Account on a daily, weekly or monthly basis.

b. WAGERING LIMIT

You can set a wagering limit on Your Account. By putting into place a wagering limit you shall have the possibility to limit the amount You re able to place in stakes. You can set a limit on the amount You can wager on a daily, weekly or monthly basis.

c. LOSS LIMIT

You can set a loss limit on Your Account activity. By putting in place a loss limit you restrict the amount of real money you can lose on a daily, weekly or monthly basis.

7.3.2 A financial limit implemented on Your Account as per the above Clause 7.3. shall only be removed upon Your request or upon the expiry of the set duration of the limit. Furthermore, it shall only be made less stringent upon Your request.
7.3.3 A request to make a limit more stringent or increasing the duration thereof shall be effective immediately upon the receipt of such request. In the eventuality that You make a limit less stringent or remove any limit previously implemented in terms of this clause shall be effective only after the lapse of 24 hours/1 day from the day on which we receive Your request.

7.4 TIME LIMIT

You may elect to out a limit on the amount of time You spend playing on Our Website in any given session. Upon registration You shall be asked whether You wish to set a time limit on Your Account. Should You not avail of this option at such point in time, You can, at any time, set a time limit on your gameplay from 'My Account' under the limits tab.

7.5 SELF EXCLUSION

7.5.1 You may elect to exclude yourself from engaging in gameplay on Our Website for a definite or an indefinite period of time. In the eventuality that You decide to exclude yourself definitely or indefinitely You will not be able to gain access to Our gaming services via the Website. Once the self-exclusion is in place, You will only be able to log in after time period has ended and after contacting customer support.
7.5.2 During Your period of self-exclusion whether for a definite or indefinite period of time, You shall not receive any marketing material from Our end.
7.5.3 A self-exclusion implemented by means of this clause shall only be removed upon Your request with 7-day cool off period or upon the expiry of the set duration of the self-exclusion period.
7.5.4 Any request to increase the period of self-exclusion shall be effective immediately upon receipt of the request.

7.6 We note that we have no access to any self-exclusion or limits which You have placed on other gaming operators' and thus it shall be Your responsibility to inform us of any self-exclusion that You wish to implement on Your Account. Furthermore, any limit shall be only valid for the brand to which the request relates You are currently registered on and does not include any additional sites which are managed and/or owned by Us. If You have self excluded for gambling issues we will close your account on all our other brands and the pending withdrawable balance will be refunded back to you. If you have self excluded for gambling issues, AT YOUR REQUEST we will close your account.
7.7 Notwithstanding the above, we reserve the right to close Your Account for responsible gaming measures, should, in our own and absolute discretion, deem that Your activity is exhibiting any form of gambling addiction. SHOULD YOU WISH TO EXCLUDE YOURSELF FROM OUR GAMING SERVICES EVEN BEFORE REGISTERING WITH US, PLEASE CONTACT LIVECHAT, OR ALTERNATIVELY OUR CUSTOMER SUPPORT ON support@lapalingo.com. OUR CUSTOMER SUPPORT WILL GUIDE YOU ON HOW WE WILL ENSURE YOU WILL NOT BE ABLE TO DEPOSIT OR PLAY WITH US, UNTIL YOU NOTIFY US TO REVOKE THIS EXCLUSION. Nevertheless, we shall take no responsibility should You continue to use our Website with the intention to avoid the measures that we are making available to You. Thus, it shall be Your own and absolute responsibility to reach out to Us in the eventuality that You feel it would be best to implement a limit on Your activity and/or Your Account.
7.8 In requesting self-exclusion, You agree to provide full and accurate personal details, now and in the future, so Your access/use of the Website and services can be restricted. If You do choose to self-exclude, We will use all reasonable endeavours to ensure we comply with Your self-exclusion. However, in agreeing to self-exclude, You accept that You have a parallel obligation not to seek to circumvent the self-exclusion. Accordingly, We have no responsibility or liability for any subsequent consequences or losses howsoever caused that You may suffer or incur if You commence or continue to gamble through additional online accounts where You have changed any of the registration details or You provide misleading, inaccurate or incomplete details or otherwise seek to circumvent the self-exclusion agreed. If you self-exclude for Gambling issues on a website operated by Rabbit Entertainment, it will apply to all other brands. As a self-excluded player, you should not open another account with any other website during the time period you selected. Should you open another account with a website operated by Rabbit Entertainment, we reserve the right to immediately close it, without prior notification and void any winnings. Any remaining real money balance will be refunded but will be subject to an administration fee of up to 10%.
§8 PRIVACY POLICY
In order to ascertain Our privacy procedures, policies and principles, we kindly ask You to read Our Privacy Policy carefully. You can read the said Policy through the following link: https://www.lapalingo.com/en/data-protection. By accepting these Terms and Conditions You hereby fully accept Our Privacy Policy.
§9 MISCARRIED OR ABORTED GAMES
9.1 You are participating in gameplay on Our Website over the internet and consequently technical disturbances might happen. We note that We do everything in Our control in order to eliminate and reduce and technical faults but this is not always possible.
9.2 We note that during You may encounter system flaws, faults, errors or service interruption caused by unexpected flaws, faults or errors in the software, hardware and/or networks used to provide Our service to You.
9.3 In the eventuality of such interruption in view of a failure of the telecommunications system or a failure of Your computer system that prevents You from continuing the game, to Your gameplay on the Website, We shall take reasonable steps to ascertain that Your gameplay resumes as the exact time immediately before the interruption occurred.
9.4 In the eventuality that it is not technically possible to resume gameplay as described in clause 9.3. above, should Your participation in the Games or services provided herein be interrupted by a failure of the telecommunication system, or of Your computer system, preventing You from continuing to use the Games or services after You have placed a wager, We shall take all reasonable steps to ensure that its approved computer system enables You to resume Your participation in the Games or services as at the time immediately before the interruption. If Our system does not enable You to do so, We shall:

9.4.1. Ensure that the Game is terminated; and
9.4.2. Refund the amount of the wager to Your Account.

9.5 Should a Games or service miscarry after starting due to a failure of Our computer operating system, We shall:

9.5.1 refund the amount wagered in the Game, and if on Your Account You have an accrued credit at the time the Game miscarries, credit the value of wager to Your Account; and
9.5.2 make Our best efforts in order to refrain from conducting a further Game if the Game is likely to be affected by the same failure.

9.6 Notwithstanding the above, We shall in no way be held liable for any disturbance to the provision of the services on Our Website due to any technical error, either on Our part or that of Our suppliers and/or vendors. We thus accept no liability for any damages or losses which are deemed or alleged to have arisen out of or in connection with the Website.
§10 COMPLAINTS
10.1 We are here to ensure You get the best service possible. If You were not satisfied with the service received and You would like to raise an official complaint, We strongly encourage You to contact Us on the e-mail address listed below:
10.2. This inbox is monitored Monday to Friday by one of our dedicated representatives. Each case will receive a confirmation of receipt and will be forwarded for an internal investigation. A resolution to Your case will be provided within maximum 10 working days from the receipt of Your complaint. Should an investigation not be concluded within 10 working days, You will receive an e-mail with an update and the expected day of the resolution. Our customers are Our number one priority; therefore, Our representatives will do their best to assess and resolve Your query in a timely and efficient manner.
10.3. Should You feel We have not settled Your concern to Your satisfaction You can ask for your complaint to be scrutinized by a third-party independent dispute resolution service provider (the 'ADR body'); this service being offered to You free of any charge. For more information on ADR bodies in Europe, please click here.
10.4. Please be aware that one of the grounds of refusal in the Rules of Procedure explains that in order for the ADR body to accept Your dispute You must firstly go through Our complaint process and receive Our final response. Please use the following link to open Your dispute with Us through the ADR body:
Form

10.4.1 EADR Limited is complaint with EU criteria, which guarantee that the ADR body handles Your dispute in an effective, fair, independent and transparent way. Your relationship with EADR Limited is to use it as a forum of handling complaints which are escalated to such ADR body. EADR offers arbitration this means that the decision of the arbiter is binding on both parties.

10.5 It is also Your right to escalate your complaint to the competent Gaming Authority, namely the Malta Gaming Authority which regulates the activity of Rabbit Entertainment. You may submit your complaint by sending an e-mail to the e-mail address listed below:
§11 LIMITATION OF LIABILITY
11.1 By participating in Game play on Our Website you do so at Your own risk and You hereby confirm that You are doing so at your sole choice and discretion. The Website and all of the services provided therein are provided 'as is' and thus we make no warranty that access to any Software will be uninterrupted, secure, complete or error free.
11.2 We shall not bear any liability for anything, including any loss, costs, expenses or damages whether direct, indirect, special, consequential, incidental or otherwise arising in relation to Your use of the Website or Your participation in Game play on the Website.
11.3 You hereby agree to fully indemnify and hold harmless us, our directors, employees, partners, and service providers for any cost, expense, loss, damages, claims and liabilities howsoever caused, that may arise in relation to your use of the Website or participation in the Games.
11.4 We are not responsible for the content on the Websites to which links may be provided from time to time. All information displayed on Our Website is provide for informational purposes only and not intended to be construed as providing any advice in any professional capacity.
11.5 We are not responsible for any consequences resulting from major incidents such as any strike, terrorist activities, political crisis, and war, saturation of the telecommunication networks or natural catastrophe; which could lead to a total or partial reduction to the access to Our services.
11.6 In the event of any mistake or negligent act from Our end, in relation to these Terms and Conditions, the compensation available to You shall be limited to the available funds in Your Account or the amount of the stakes involved in the mistake or negligent act.
§12 BREACHES, PENALTIES AND TERMINATION
12.1 If You breach any provision of these Terms and Conditions or in our sole discretion we suspect that you have breached the said Terms and Conditions, We reserve the right not to open, suspend, close Your Account, withhold any money in Your Account and use such funds on Your Member Account to settle any damages incurred in this respect.
12.2 If We suspect that You are engaging in illegal or fraudulent activities when using the Website or the Games; or in breach of these Terms and Conditions; or that You are having problems with creditors or any other activity which is detrimental to our business, we may freeze or terminate Your Account or cancel any stakes at our absolute and sole discretion.
12.3 You acknowledge that We shall have the absolute discretion to decide to suspend You and/or permanently block Your access to Our services and/or Your use of the Website if You have violated these Terms and Conditions, without any right of compensation for You.
§13 INTELLECTUAL PROPERTY
13.1 Rabbit Entertainment Limited is the sole owner of its logo and brand on the Website are the said logo and brand are a registered trademark of Rabbit Entertainment Limited. Any unauthorised use of the brand and/or the logo of Rabbit Entertainment could lead to legal prosecution by Us.
13.2 All of the contents found on the website pages of www.lapalingo.com as well as its URLs are owned by Rabbit Entertainment Limited. Any unauthorised reproduction or use of this URL or of the contents of the Rabbit Entertainment website could lead to legal prosecution.
13.3 The content and information provided by Us on the Website is subject to copyright and database rights in Our name. All rights are thus exclusively reserved. All copyrights in the Website and its Content may thus not be reproduced, transmitted, or stored in whole or in part without our written consent.
13.4 In addition to the above, You hereby agree not to do anything that will harm or potentially harm the Intellectual Property Rights held by Us, any of its group companies, and/or service providers nor will you do anything that damages the image and reputation of Rabbit Entertainment Limited, its employees, suppliers, consultants and/or group companies.
§14 APPLICABLE LAW AND JURISDICTION
14.1 These Terms and Conditions are governed exclusively by the laws of the Republic of Malta and any legal claim or dispute arising under or in connection with these Terms and Conditions shall thus be settled in accordance with the laws of the Republic of Malta.
14.2 The Parties agree that any dispute, controversy or claim arising out of or in connection with these Terms and Conditions, or the termination and validity thereof shall be submitted and to the exclusive jurisdiction of the courts of Malta.
§15 ANTI-MONEY LAUNDERING REPORTING
15.1 We are subject to ant-money laundering regulations as these may be amended from time to time and thus, we check transactions for any suspicion of money laundering and fraudulent activity. Furthermore, we are under an obligation to report any such activity to the relevant authorities in Malta. In compliance with the Prevention of Money Laundering Act we may close of your Account, withhold any funds therein and report You to the relevant authorities.
15.2 Should you become aware of any suspicious activity You must report this to Us immediately.
§16 MISCELLANEOUS
16.1 If any part of these Terms and Conditions is held to be invalid by law, the remaining parts of this Agreement shall remain in force unless the deletion of such invalid part results in a fundamental change to the rights or obligations of the parties. Should one or more term or condition of this agreement be declared void by a recognised Court of Justice, then the remaining Terms and Conditions would retain their validity.
16.2 This Agreement constitutes the entire agreement between You and Rabbit Entertainment with respect to the Website, save for the case of fraud, it supersedes all prior or contemporaneous communications and proposals, whether electronic, oral or written, between You and Rabbit Entertainment with respect to the Website.
16.3 We reserve the right to assign or otherwise lawfully transfer this agreement. You however, shall not assign or otherwise transfer this agreement.
16.4 You may not register an Account or use any of our Services if You or a member of Your household and/or a close family member, are or have been employed with Rabbit or the companies of Rabbit's group.